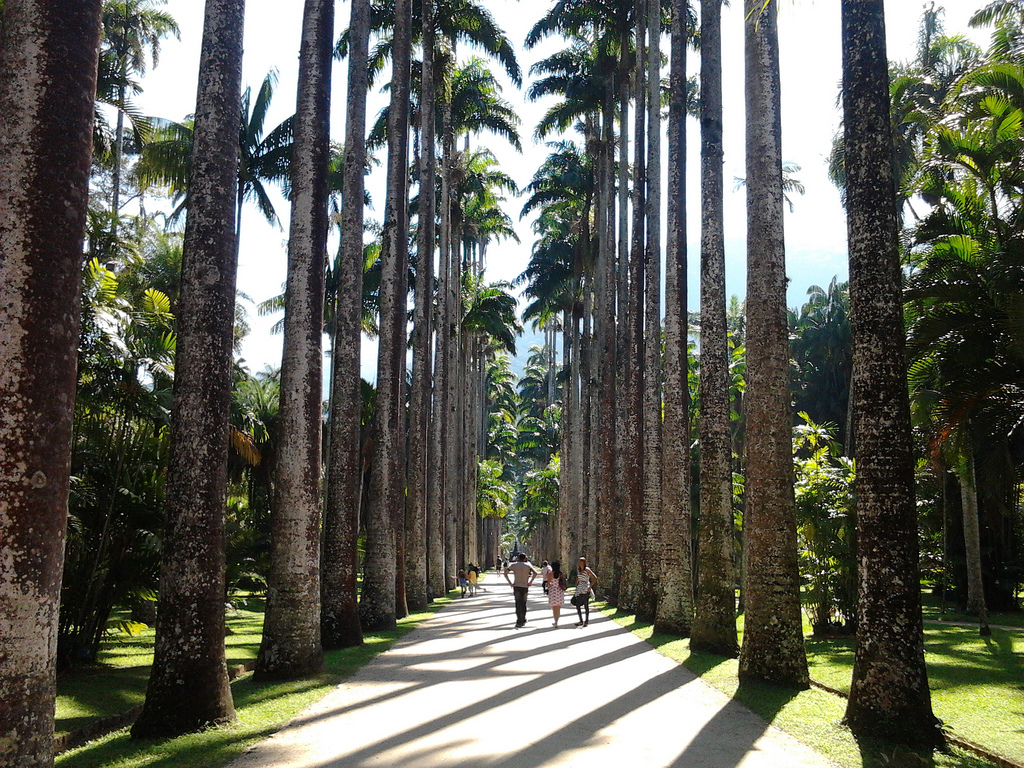 More into nature than cultural sites when on holiday? The following eco tourism attractions in Rio will give those with a green thumb plenty of reasons to be equally enthusiastic about their travels as their culture hound companions are.
1) Praia da Barra da Tijuca
While there are many beaches in Rio, most are crowded with throngs of people. Those looking for a spot to experience the fine seaside strips of sand for which this part of Brazil is famous in relative seclusion will take a particular liking to Praia da Barra da Tijuca, as its 12 kilometre length allows those wishing to leave the crowds behind the opportunity to do so.
With a consistent breeze and swell, this place is popular with kitesurfers and proper surfers alike, making it a great spot to take up either sport.
2) Jardim Botânico
Want to learn all about the various kinds of flora that can be found throughout Brazil? That's the mission of Jardim Botânico, as it houses over 6,500 species of plants throughout its 54 hectare property.
Created originally as a spice farm at the direction of King John VI in Portugal, Jardim Botânico has a variety of theme gardens that will keep you exploring for hours on end, so don't rush during your time here.
3) Hiking up Corcovado
Want to earn your view atop Corcovado instead of cheating by going up to the top in the cable car? There is a well established hiking trail in Parque Lage that snakes its way up this peak, making it the perfect way for the active traveler to get some exercise in on holiday without paying the exorbitant prices to go up and down the tram. Taking no more than two hours to reach the top, it is an easy activity to slide into your visit to Rio de Janeiro.
4) Tijuca National Park
Considered by many to be the world's largest forest within a city, Tijuca National Park is a great way to experience Brazil's nature if your trip to this country will be heavy on city attractions. With ambient temperatures in this park being almost ten degrees cooler than the city centre at times, and no less than 30 waterfalls, it is also a great place to go to escape the heat in Rio.
To get the most out of this urban national park, contracting the services of a local tour guide (which are available through agencies like http://TourGuideRio.com) will help you achieve this goal, as their years of experience and knowledge of the flora and fauna contained within will turn an unremarkable nature walk into a unique learning experience that will help you appreciate the biodiversity of this corner of the world.